New photos
Photo Page 1
Commander Dean T Nilsen of the USS Tennessee and Congressman Zach Wamp went with me to visit children at TC Thompson Childrens Hospital in Chattanooga, Tennessee.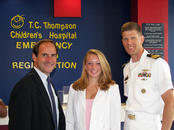 Whitewater rafting on the Ocoee River in Tennessee with my friends from the crew of the USS Tennessee.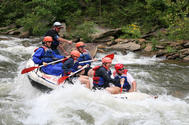 Some of the USS Tennessee with Mayor Rowland and Mayor Davis as the Commander and crew are honored in Cleveland, TN
Commander Nilsen and some crew members with ClevelandNewsNow.net owners Rich Dinsmore and Louis Lee at an interview.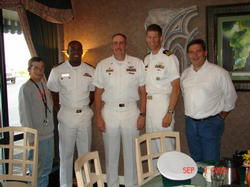 A big welcome at Cleveland High School for the Commander and crew of the Tennessee, all 1200 students stood and cheered them!!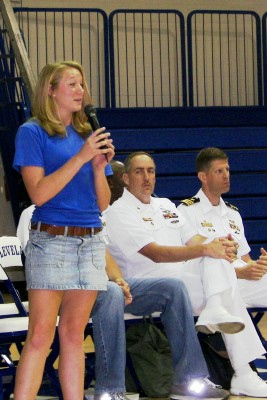 Me in the middle in my Sea Cadet uniform. The guys are leaving after 4 days in Tennessee, I was almost in tears to see my dear friends leave.